For all buildings, administrative and commercial facilities, hotels, etc. with an area of more than 500 square meters, it would be advisable to use ACS. Systems that can be automated using ABCS (Automated Building Control Systems) or BMS (building management systems) are all building life support systems.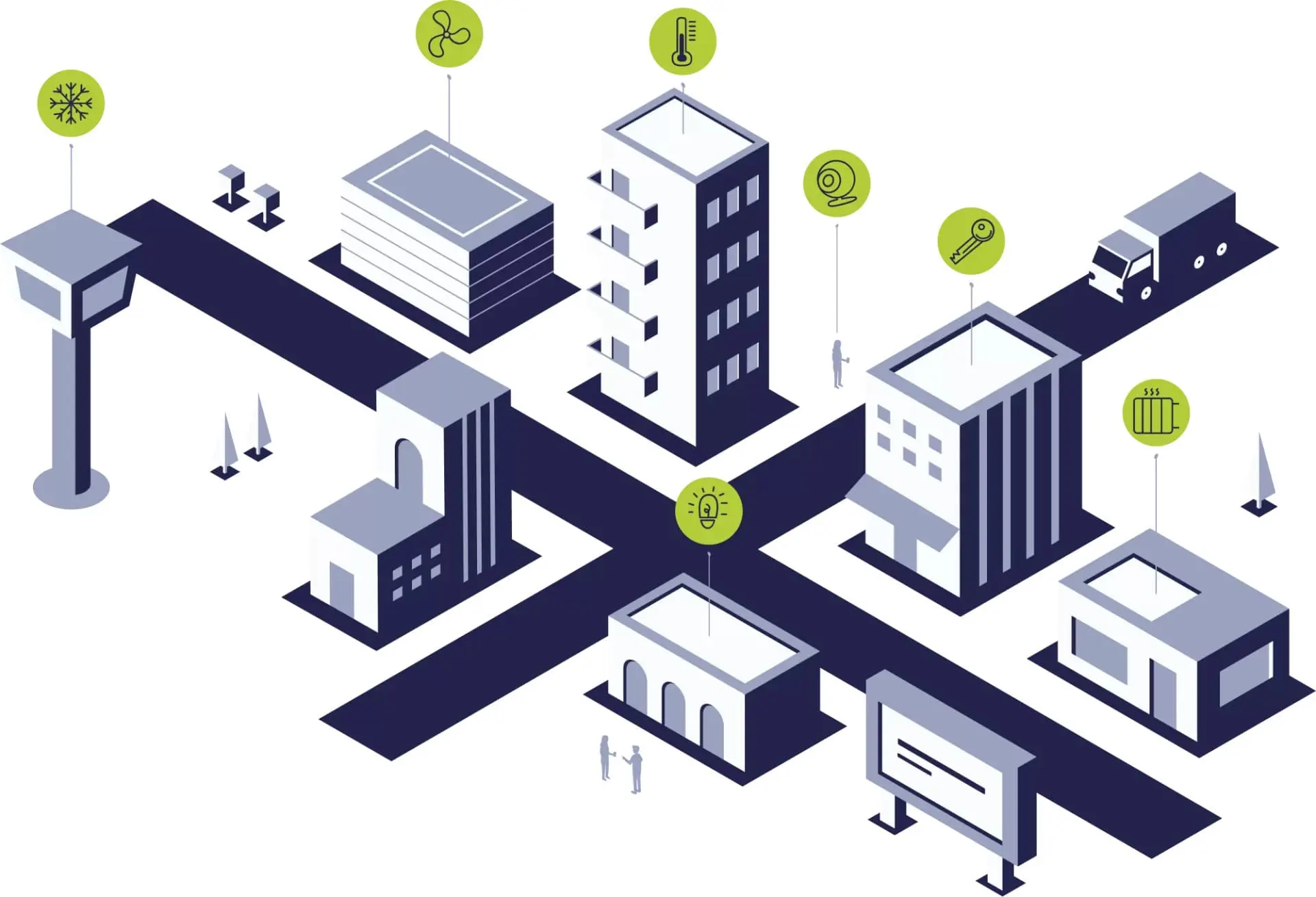 The process of building automation, despite a relatively new phenomenon for our country, has already been introduced and is successfully operating in many buildings and large facilities (Baku Crystal Hall, Baku Olympic Stadium, Aquatic Palace), including those of national importance (Ministry of Economy of the Republic of Azerbaijan, Oil Fund).
The need and necessity of ABCS are due to an increase in the number of large-scale structures that require the most efficient use of energy resources and competent operation of engineering systems. Based on the readings of the sensors, ABCS automatically responds to changes of environmental parameters and thus always ensures the correspondence of selected indicators to the preset values.
30+ successfully completed projects
Due to the increased efficiency of use, the cost of energy resources is reduced, and, as a result, the cost of the ABCS fully pays for itself. ABCS also allows you to detect and fix problems much more efficiently, through monitoring of engineering systems and programmable scenarios. This guarantees greater safety, simplifies the adoption of technical solutions, eliminates the need to maintain a large number of maintenance personnel. An additional advantage of ABCS is that the presence of such a system makes the stay in the building much more comfortable for technical staff and users/employees.
Partnership
We are certified partners of world's industry leaders.
Since 2010, BMS department of Kibrit.Tech company has been successfully providing technical support for already installed systems, as well as acting as an integrator of automation systems for new facilities. The customer list of companies includes the following: Baku Crystal Hall, AzInTelecom, Seaside Boulevard Administration, Ferris Wheel project, Bravo market chain, JW Marriott Absheron Baku hotel, and others. Carrying out work at such large facilities would be impossible without the appropriate level of qualification. That is why, regarding the level of our competence in the field of development of ABCS, it is worth noting the following:
We are the only company in Azerbaijan that combines Siemens, Johnson Controls and Sauter as a partners
And most importantly, we are constantly learning and keeping pace with new developments. Obtaining the status of a partner involves passing an examination and certification to confirm the required level of knowledge and qualifications. Our staff has successfully passed all the necessary stages.
For ease of use, along with the system, we also provide customers with a unique user interface developed individually, in accordance with international standards, which is adaptive not only on PCs but also on mobile devices.