What are Fire fighting systems?
Fire fire fighting systems are fixed extinguishing devices used before and during a fire in all buildings and buildings, tunnels, ports, hospitals, restaurants, subways, open land establishments within the framework of the fire protection rules of buildings. The fire fighting system installed in buildings must be designed, installed and maintained in working order to avoid harm to people in the building, to prevent panic and to extinguish the fire.
Fire safety features in buildings are often considered to be purely physical, such as fire sprinkler equipment, fire alarms, and fire extinguishers, but these are fire safety measures that only work during firefighting. While these are essential to the fire prevention of a building, there are non-physical fire prevention and safety measures.
The importance of fire safety in buildings should be taken seriously. If you're not sure what the most important fire safety measures are to prevent in your multiple retail stores, restaurants, grocery stores, big box or distribution centers, read more about our Fire Service article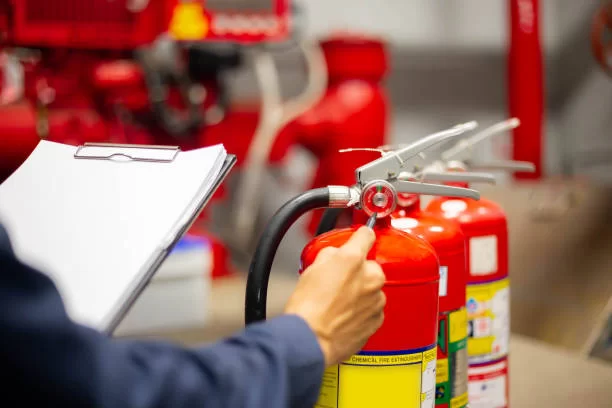 Building Entry and Emergency Evacuation Routes

Fire Safety Exit Signs and Fire Alarms

Practice good daily habits

Preventive Inspections and Maintenance

Training staff on fire prevention and safety measures at workplaces

Choose Fire Protection Companies

Partner with a Preventative, Full Service Fire Safety Company
Best fire prevention and safety measures in commercial buildings
Building Access and Emergency Evacuation Routes During Fire
Open spaces in buildings are one of the most important fire safety measures for fire prevention and control. The National Fire Protection Association (NFPA) and the Occupational Safety and Health Administration (OSHA) require doors, windows, and all entrances to and from your buildings to be clear at all times so that occupants can easily use emergency escape routes to exit and the fire department can enter.
Make sure your facilities have open areas such as unobstructed fire doors, overhead doors and other exterior doors, corridors, walkways, stairways, windows and fire hydrant routes. Nothing can block these zones - shopping carts, deliveries, vehicles, trash cans or landscaping. By practicing this every day, you cover one of the most important fire safety features in buildings.
Fire Safety Exit Signs and Fire Alarms
Just as unblocked exits are important for fire safety, people finding exits is an equally important safety measure in your buildings. NFPA 101 requires exit signs and lighting to be illuminated at all times and easily visible even during a power outage. Exit signs must be bright and unobstructed, emergency lighting devices must be functional, exit signs and lighting backup batteries must be fully charged and reliable.
Fire alarm systems go hand in hand with exiting a building in the event of a fire or other emergency. Fire protection systems in buildings (fire extinguishing service in buildings) include the fire alarms themselves, all the components that ensure their operation, those included in the alarms and those connected to them (fire sprinklers, smoke detectors, heat detectors, evacuation systems, etc.). In addition to fire, they detect and alert people to many different threats to life and property, from carbon monoxide poisoning and leaky pipes to severe weather and active shooters, so it's critical that they work 100%.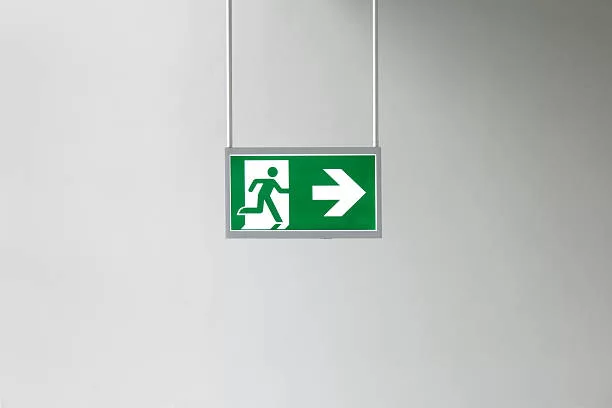 Preventive Inspections and Maintenance for Fire Fighting Systems
Taking care of the lives of the occupants of your fire service main buildings is your number one priority. Since you cannot predict when a fire may threaten these people's lives, preventive fire protection system inspections are the best prevention against a malfunctioning system that may not function properly when needed.
Preventive, regularly scheduled inspections are required:

Fire extinguishing systems

Backflow prevention devices

Fire extinguishing systems

Hood extinguishing systems in the kitchen

Fire alarms

Fire extinguishers

Alarms, monitors, detectors
These inspections will detect anything that isn't working, so repairs can be made. Keeping your fire protection systems in working order is essential to fire prevention and stopping fires before they spread.
Conducting firefighting training to the staff at workplaces
A common cause of fire is human error. This can happen in the form of negligence, accidental accidents, improper use of equipment or lack of fire safety training (firefighting).
The first step in protecting your retail stores, grocery stores, big boxes, warehouses, restaurants or distribution centers and their occupants from fire is to educate employees about the causes of fire, train them on how to use fire extinguishers, and promote vigilance and a daily fire safety prevention routine. You must ensure that your staff are properly trained in fire prevention and safety measures - fire fighting. Also, urge employees to report any potential fire hazards immediately.
With Yanginsondurme fire safety prevention and life safety training, your employees will learn how to prevent fires, stop fires, and calmly evacuate in the event of a fire.
Choose Fire Protection Companies With 24/7 Emergency Services
It may sound unusual for a fire protection company with 24/7 emergency services to have a fire safety feature, but commercial fire safety prevention depends on the immediate repair of fire equipment and water supply systems in the event of a malfunction or leak. If you have a problem at eleven o'clock at night or five in the morning - who do you call?
Whether you need 24/7/365 emergency fire extinguisher assistance, fire suppression repair, water leak detection, or any immediate fire equipment or water supply services at your commercial facility, Kibrit Tech is here for you.
Our experienced Yanginsondurme service call team can usually diagnose the source of the problem, whether it's a sprinkler, plumbing or roof leak, saving you unnecessary service calls and getting the job up and running faster. Our one-call process calms the panic and gives you and your employees power over the situation. 24/7 service and support is an important fire safety measure that is often overlooked.
Partner with a Full Service Fire Company that takes a preventative approach
When it comes to commercial fire prevention features and life safety practices, what really matters is reducing the chance of any fire and keeping people safe and your business running.
Our ability to support multiple locations across the country in all phases of Fire system design, construction, code consulting and inspections, compliance, maintenance and repair, and water supply services is unique to eliminate the need for a firefighting process. We are the only fire protection company in Azerbaijan that offers all these services from one source, with one invoice, one contact and one set of electronic records.